Dec 2, 2019
Today's podcast features Michael Simpson, a friend and colleague of Dr Burns, who describes his personal battle with social anxiety. Dave Fribush will again be our host, since Rhonda is celebrating the important religious holiday of Yom Kippur with her family.
Michael first became acquainted with David when he read David's book, When Panic Attacks, which he says was SO GOOD! But when he went to David's website, www.feelinggood.com, he was shocked to see so much terrific free content for people, but the website was not well-presented. In fact, it was pretty sucky!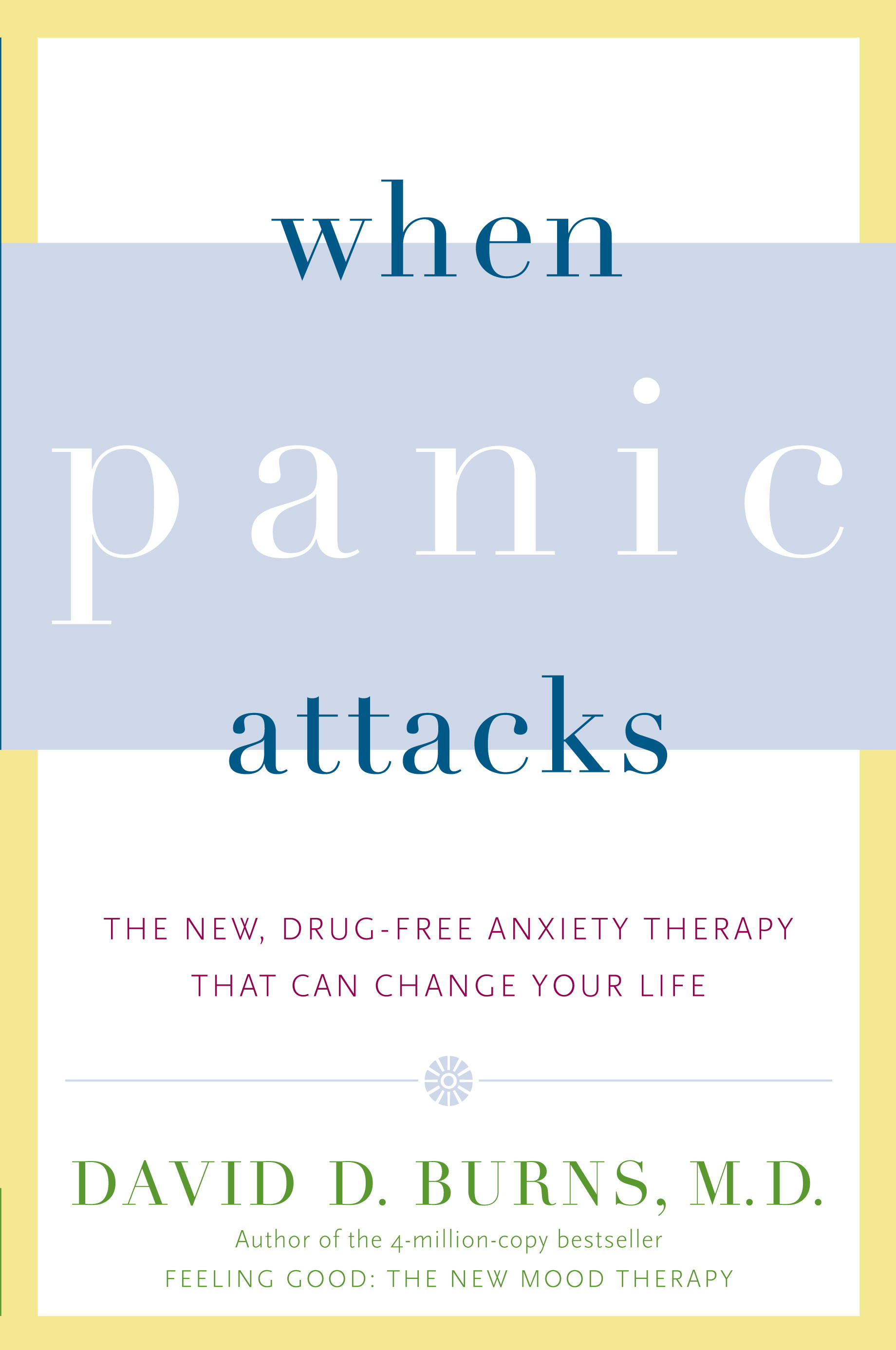 So, Michael sent David a brief video, pointing out all the problems, and offered to redo the website in exchange for some help with his social anxiety—and the relationship took off from there!
Michael describes his own experiences with social anxiety, which amounts to slight to moderate nervousness, tension and dis-ease during interactions with people. There is no apparent pattern to his triggers: he can become anxious (or not) around friends, strangers, men, women he is attracted to, and women he is not attracted to. He experiences the anxiety physically: butterflies in his stomach, tension around his face and a general tightness in his body. He is usually unaware of his negative thoughts, which involve fears of looking weak, being judged by others because of his anxiety, and being unable to connect with others while he is feeling anxious. He usually tries to hide all of these fears.
In addition, his social anxiety does not appear to inhibit him — he is a tall, handsome, articulate man, and when he confides his social anxiety to others, they are usually extremely surprised that someone who outwardly appears so confident could possibly be struggling with social anxiety.
Michael describes one of his first "homework assignments" from Dr. Burns, who suggested that instead of hiding his anxiety, he should approach attractive women he encounters on the street and simply tell them that sometimes he becomes anxious when speaking to attractive women. The purpose of the exercise was to confront his fear (Exposure) and do a real-world experiment to find out if his fears of being judged are realistic.
Opening up about his anxiety was very challenging for Michael, to say the least, given that he had spent most of his life trying to hide it. He describes walking around Times Square in New York City, procrastinating, and trying to muster up the courage to follow through on his assignment.
So, he finally approached a woman from Brazil whom he found exceptionally attractive. He kind of had to chase after her to stop her to tell her. We can call her Adrianna. Adrianna did not judge or reject Michael, and the two of them seemed hit it off tremendously. And they talked and hung out together every day.
Michael described their relationship as one of the deepest and most fulfilling relationships he'd ever experienced. He was amazed by Adrianna's warmth, compassion, and openness, and appreciated the respect and love she conveyed to everyone she met. Michael also describes visiting her and spending a week together in Brazil after she returned home.
One of the take-home messages for Michael was that vulnerability, rather than trying to be cool, or trying to impress people that you have it all together, is the real key to intimacy and joy in our relationships with others.
Dave Fribush and David Burns feel very indebted to Michael for his awesome work on today's podcast. Michael hopes his experiences will be helpful to any of you who have also struggled at times with social anxiety.
My new website makeover will probably be launched by the time you read this, so let us know what you think! It's will be at the same address: www.feelinggood.com.
If you are struggling with social anxiety, you might also enjoy my book, Intimate Connections. It's now a bit dated, but the ideas can still be tremendously helpful. Here's an unsolicited endorsement I recently received from a young professional woman:
"I'd like to share a story about a book I started reading on my trip to Asheville this past weekend. On the plane, both tears and uncontrollable laughter simultaneously streamed from my face while reading the Intimate Connections book. No more peanut butter and jelly sandwiches telling myself what a loser I am!" ZR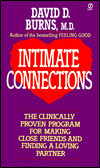 David